Cemento Knife Block
Regular price

$119.99

Sale price

$79.99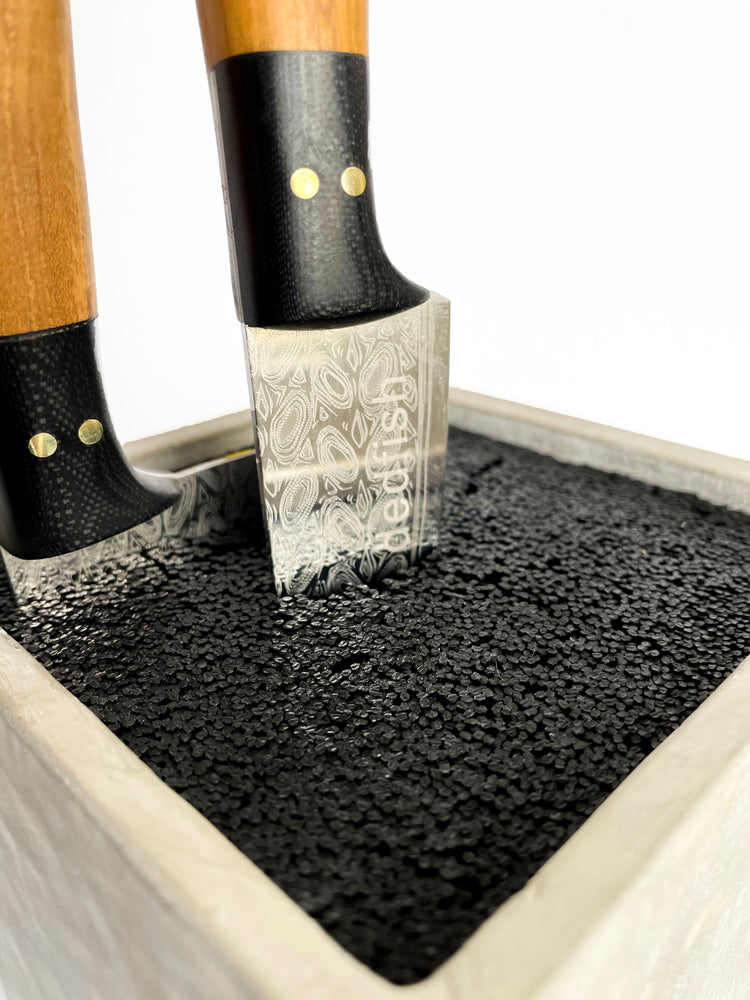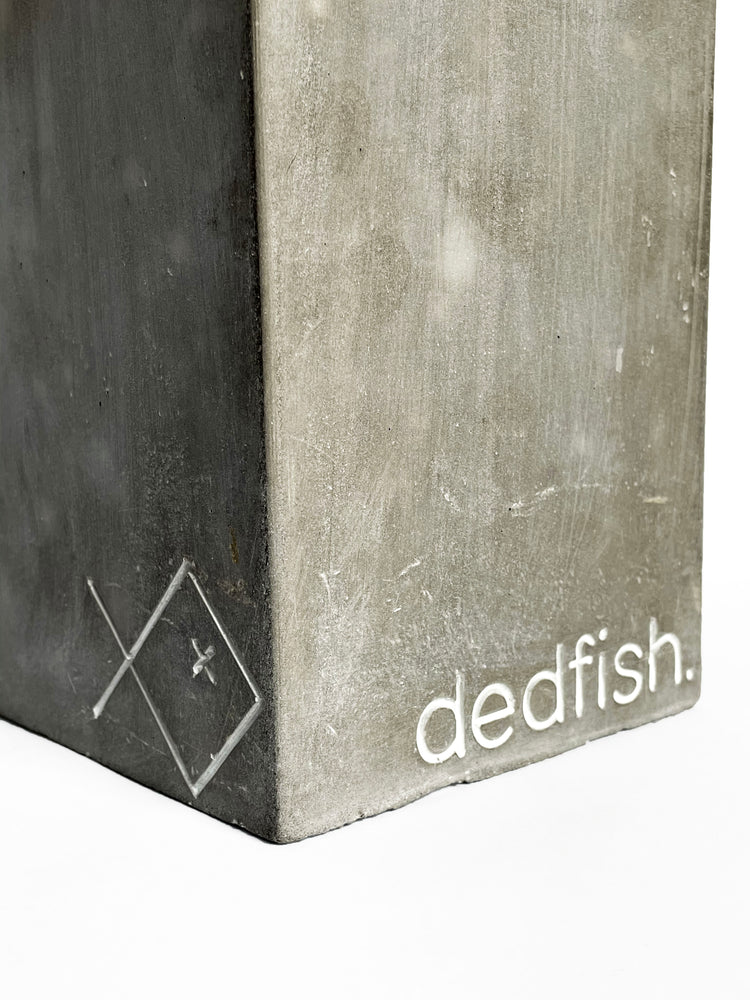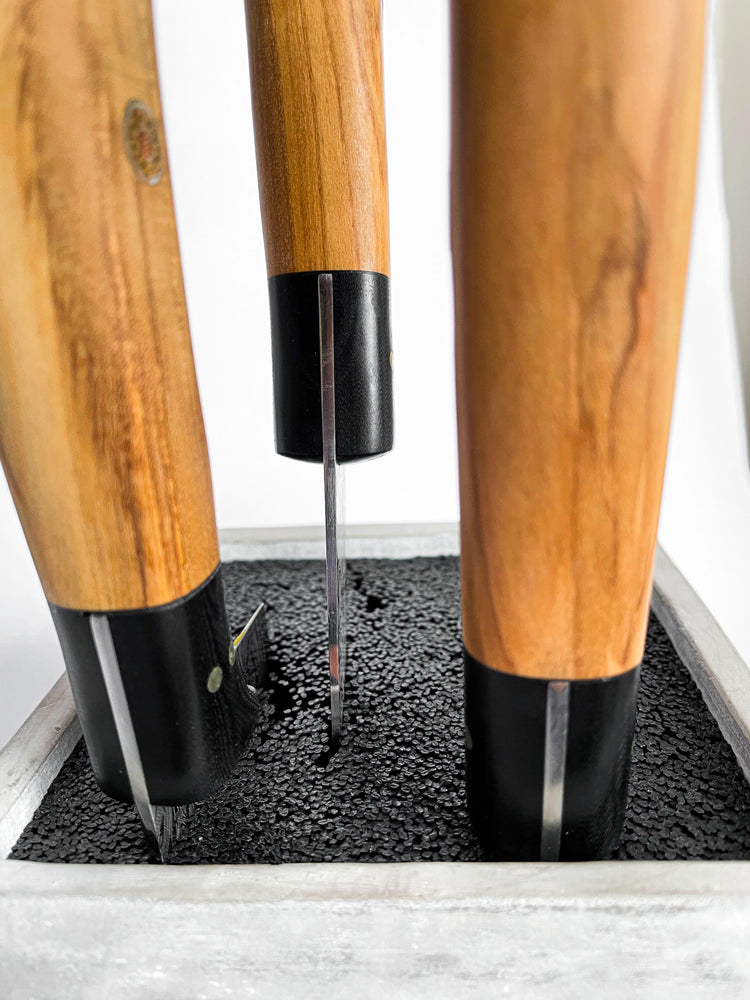 Product Details
An ethically made, unique centerpiece that fits every knife. Hand crafted using industrial waste. Both rustic and contemporary.
The custom designed insert is made up of custom flexi rods that conform to the shape of each and every knife/tool you put in it and won't dull or chip the knives like most traditional wood knife blocks do every time you insert a knife.  Our flexi rod insert keeps your preferred tools easily accessible as you can insert them in any direction you choose – even those oddly sized from different sets.
Our custom design ensures that any type of knife including the DEDFISH KNIVES you have in your kitchen fit perfectly, which makes it easy to grab just the right knife for the task at hand. 
The best part is, at 11 inches high, the Cemento knife block is tall enough to store even a long bread knife, with enough room to house an entire knife collection. So whether you own a Dedfish knife or any other knife, our innovative product works great with any blade!