7" Japanese Damascus Santoku Knife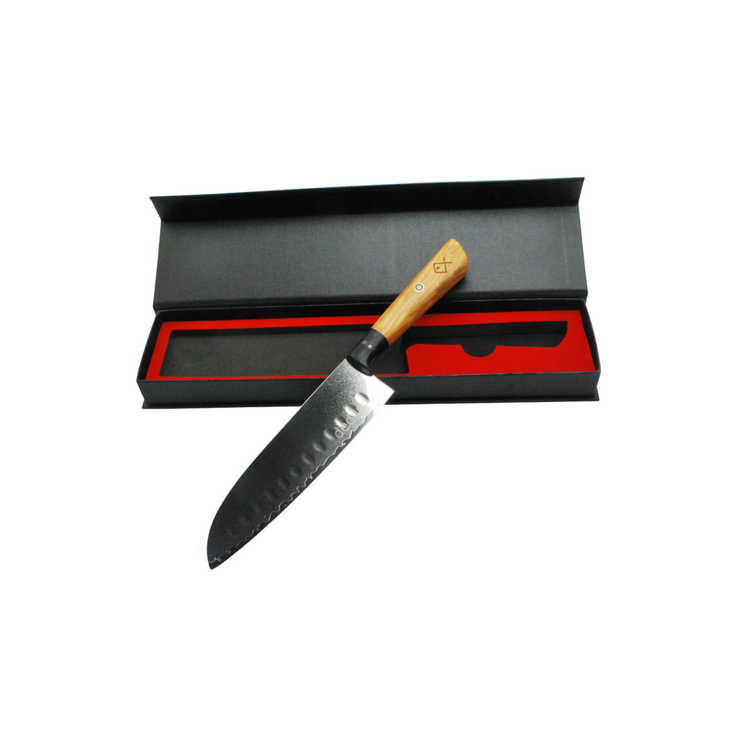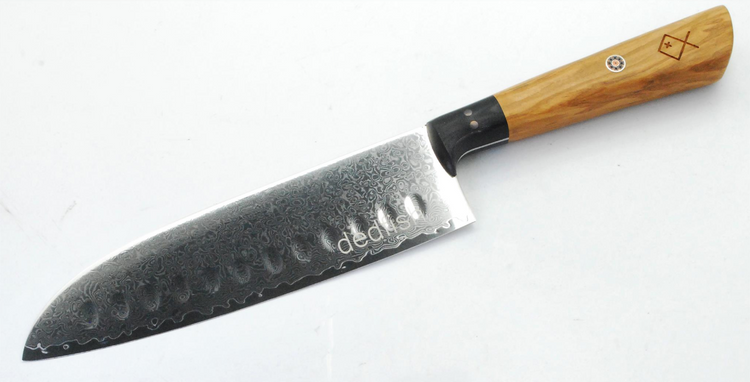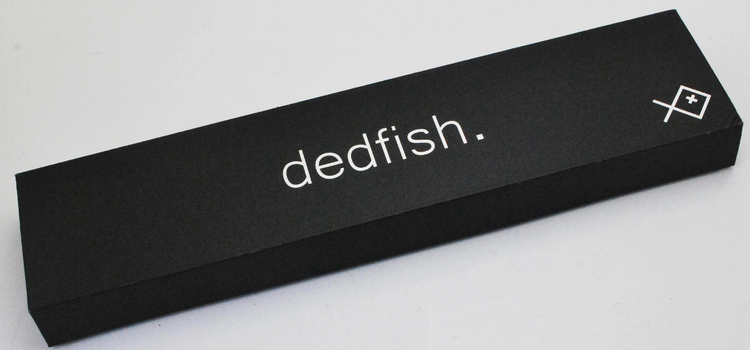 Product Details
Add to your arsenal of kitchen cutlery this stunning expertly crafted unique Santoku Knife. The Japanese word Santoku translates to "three virtues", in this case referencing the santoku knife's three uses: slicing, dicing, and mincing. Being slightly shorter and lighter than the classic chef's knife makes this knife a favorite for any kitchen tasks. Our Santoku knife is as versatile as they come.
The sleek blade is made from the highest quality of Japanese Damascus steel, and the comfortable handle made with G10 + Olive wood sourced from Southern Italy. 
ABOUT THE BLADE: This 7" blade is made with Premium Japanese Damascus Steel using a VG-10 core. It feature a hand sharpened and hand honed Damascus steel blade core that is clad on both sides by a 33-layer Damascus steel (50/50 symmetrically ground double beveled edge). This blade has an HRC of 59-61 hardness.

HANDLE MATERIAL: Our handles are made from Olive Wood sourced from Southern Italy. We use this wood sustainably since its a by-product of the agricultural industry, we harvest our olive wood from older trees that are unproductive for fruit. With incredible natural anti-bacterial benefits, makes it perfect for our knife handles. It stays smooth and intact for long period of time. Its rich and beautiful gran give our handles that exquisite quality.